Installing Subversion Plugin in Aptana Studio 3
In order to install the Subversion Plugin (subclipse) in Aptana you need to have the Aptana Studio 3 already installed.
In the Aptana Studio 3 go to Help -> Install New Software…Click the button Add…. Next put the Subversion update link in the "Location" field:
http://subclipse.tigris.org/update_1.10.x
You can find different releases of subclipse plugin here
Type in a name in the "Name" field and hit the OK button.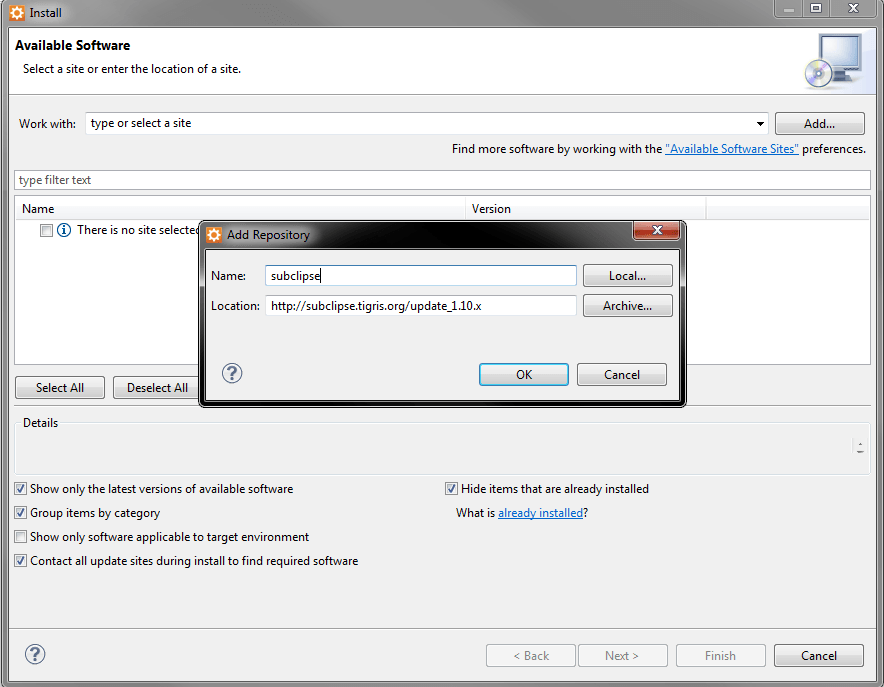 After the installation you need to restart Aptana.
You can find SVN Repository Perspective under Window -> Open Perspective -> Other …
and View under Window -> Show view -> Other …
Commands: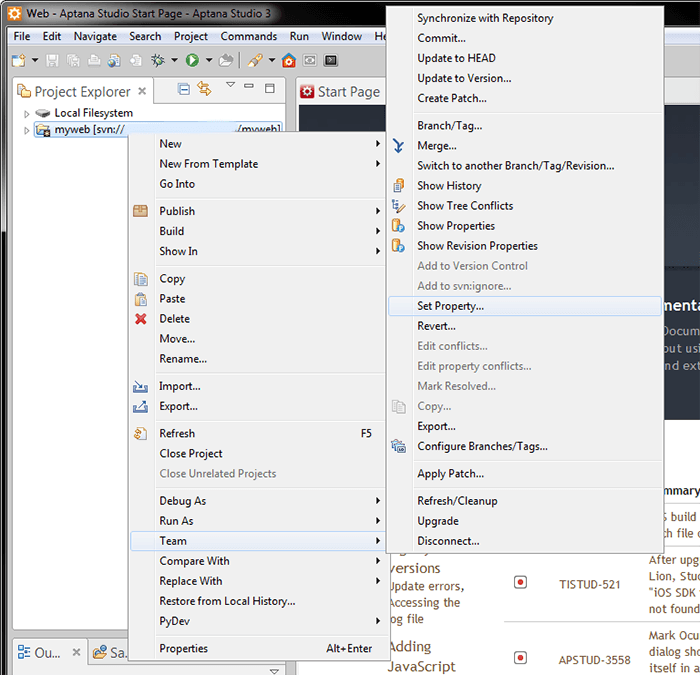 Problems:
If you will get error about not finding " Subversion Revision Graph" you need to install org.eclipse.draw2d plugin first. Draw2D is part of GEF, update site:
http://download.eclipse.org/tools/gef/updates/releases/